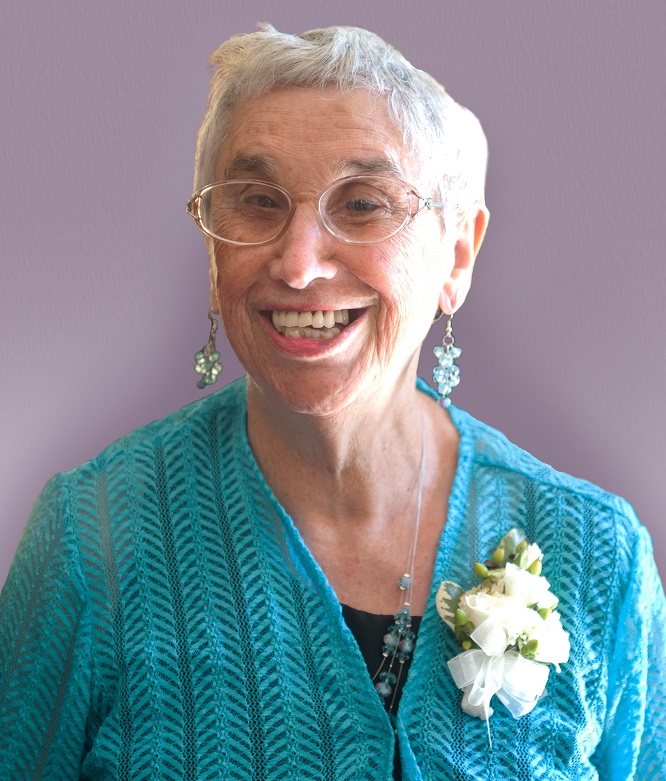 01/08/1931 - 07/08/2022
Emelene Rice Crouch January 08, 1931 - July 08, 2022

Emelene Rice Crouch, 91, wife of the late Greer Howard Crouch, passed away peacefully on Friday, July 08, 2022 at Murphy Rehabilitation and Nursing. Emelene was born January 08, 1931 in Madison County, N.C. to the late Leroy Rice and Thelma Faye Ramsey. Legally blind since birth, she attended the Governor Morehead School for the Blind for primary and secondary education and later served as a house mother at the school. After raising her children, Emelene found excitement in her world-wide travels, competing in and coordinating Senior Games, and her life-long love of Camp Dogwood. For most of her life Emelene was an active member of Bryson City United Methodist Church where she used her spirited voice to praise God in the church choir -- and sell a few raffle tickets. Later in life she joined the Murphy First United Methodist Church.

Emelene lived by her faith and joy in Jesus Christ, always with a good-natured ability to see the best in people and in her life. She appreciated a good laugh and, as "Ms. North Carolina Senior America, Ms. Congeniality", she was quite capable of generating one. Always quick to pour out her generous heart, Emelene was a volunteer with several organizations within her church, a member of the Lions Club, co-founder of Sweet Thoughts Alzheimer's Support Group, an active participant in Gatekeepers, and traveled with her keyboard to bring music and song to the nursing homes in her community. In fact, her continued philanthropy led to her being unanimously chosen as Grand Marshal of the Bryson City Christmas Parade.

When asked how she wished to be remembered, Emelene wanted people to know that she tried to serve the Lord to the best of her ability, tried to serve others to the best of her ability, and enjoyed every moment of it. In addition to her parents, Emelene is preceded in death by her husband, Greer Howard Crouch and her sisters, Iva Glenn Holcombe, Lillian Chandler, and Kathleen Blosinski. She is survived by two children, five grandchildren, and four great-grandchildren: sons Kevin (Sonya) of Murphy and Paul (DeeAnn) of San Clemente, California; grandchildren Amber Anthony (Drew), Kailyn Cornwell (Josh), Haylee Carringer, Trevor Crouch, Hagen Carringer (Chelsea), and Emry Crouch; great-grandchildren Anderson, Foster, Emery Ann, and Penny. Emelene is also survived by her special friend, Jimmy Ballew as well as nieces, nephews, and other family and friends whom she dearly loved.

A Joyful Celebration of Life service will take place at 1:00 p.m. Friday, July 22, 2022 in the sanctuary of Bryson City United Methodist Church, 76 Main St, Bryson City, N.C. 28713. A reception and visitation will follow in the fellowship hall.

In lieu of flowers, Emelene would have appreciated that donations be made to the Lions Club (www.lionsclubs.org/en/donate).